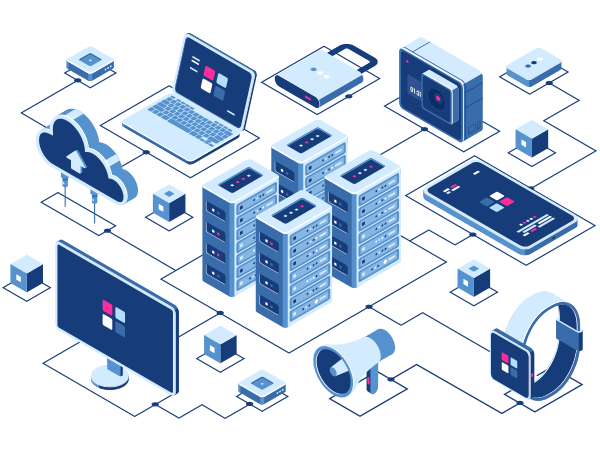 The IT sector is gaining a vast exploration in this digital era as each day there is a need for IT whatever field it may be. Are you looking out for an IT service provider who can cover your multiple services under one umbrella?
Why Us/ About Us
By using the best practices in the IT industry, i2v provides IT hardware, software licenses and services. We are a professionally driven organization that aims to transform business by integrating the right communications, intelligence, networking, and hardware solutions.
IT Infrastructure Services
Digital transformation services
Advancement in IT and software has made everyone to be at par with upgradations. This has made businesses transform the environment into digital. Our innovative approach and strategic service implementation are revenue-driven and can adapt to your changing business needs. We help improve customer relationship management for our customers and drive business by providing powerful digital feedback systems. By helping you redesign your business processes and have a positive impact on business performance.
Cloud services 
With qualified and technical knowledge, i2v imparts consulting skills in providing highly advantageous cloud computing services to its clients. The combination of our expertise and skills allows our clients to realize the potential return on their investment. By ensuring efficiency and greater productivity, we provide both customized and cost-effective IT services.
Security and surveillance 
Data theft and security issues can be a nightmare for business owners who are constantly worried about losing it. i2v understands the specific needs of your business and offers hands-on integrated solutions to secure your sensitive and important data. Our highly scalable and flexible solutions will address all your security concerns. We provide security consulting, implementation, and management services. We aim not just at IT infrastructure services but to provide security is also on our list. 
Other services include:
End to End IT Infrastructure assistance 
Outsourcing services
Assets management 
Hardware setup and Installation